José Bové reassures or not, it is not yet planned to implement a McDonalds in the city of Saint Nectaire. Ronald is not come to settle but it is simply passed to the market, he is left with several tons of cheese to complement its range of burgers.
McDonald's launches its operation for another year The big cheese cravings of 15 February 27 March 2012. A time-limited edition showcases the regions, terroirs, this season 3 on cheese 4 are 100% Auvergne.
Mc Saint Nectaire PDO : Novelty 2012
The Fourme d'Ambert Mc : Novelty 2012
Le Mc Cantal AOP : Discovered in 2011
Mc Goat : Discovered in 2011
Note the disappearance of Mc Blue on the 2011 menu…
A recipe to recipe ?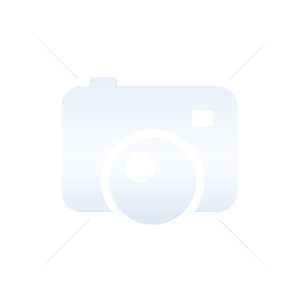 The gossips say that Saint has nothing to do in this type of facility and yet everyone agrees that this transaction will benefit beyond the funds McDonalds.
On the local level, a direct impact on the agricultural sectors such as dairy producers, cheese, affineurs… Control 86 tons of this AO (product Lanobre) to meet the demand of its points of sale throughout France.
Nationally this campaign will discover or rediscover this Auvergne cheese many Gourmet.
Usually forced to cheese without taste or flavor that is good news for the palace of the friends of Ronald, they will be able to bite into the soil and authenticity. No offense to critics, those will be the same customers who will visit tomorrow for the first time at the cheese to buy guess what ?
A partnership with producers Auvergne
Mc Cantal had already met its public last year, So it seems natural that the operation is repeated a year later. McDonald will not hesitate to another success, what boost production while popularizing PDO cheeses.
To give an idea of ??the volumes 2011 know that it was selling more 100 000 Macs Cantal / Day in all participating restaurants, nearly 180 tons of Cantal in past few weeks only.
The advertising campaign : Large great cheese
Unsurprisingly, the marketing department of the sign there was not punches, large major operation means… 4 by 3, flyers, TV, radio, web…
So here to start TV advertising which you can not escape if you pay a fee.
Enjoy a fair value return techniques drafts old, more milking, more pipeline, Here cows are milked by hand. 😉 Large cheese cravings : St Nectaire PDO and PDO Cantal. A son slogan : Everyone can not make good cheese, but everyone can eat !
And internet ?
If you have gone through in Msn.fr 15 February when you have not escaped it…
The portal is used to this kind of advertising, this time it is for Mcdo literally flooded the Internet with this advertising format wallpaper. We continuously flooder pixel with another banner to be sure that even if the user decides to hide the wallpaper, small Mc St Nectaire PDO Dairy will always be there !
And this new sandwich ?
From the 15/02/2012 the operation is initiated, burgers make their appearance gradually in restaurants week after week. Mc Cantal emblematic figure of the aptly named The big cheese cravings will be the only available from mid February to late March. Available at checkout or drive the sandwich is served hot with the cheese slightly melted. Her recipe is obviously kept secret but it would be proposed priori with Ciabatta, some salad, a slice of Saint Nectaire PDO with his sauce, ah yes I forgot the inevitable burger.
Price : 4,90€ for the sandwich alone, le menu Best Of est à 7€10..
Its nutritional value
Noted on the side of the packaging, you will find all of its nutritional value.
Calories : 630 kcal, whether 32% your daily needs.
Proteins : 38 grams, whether 32% your daily needs.
Carbohydrates : 45 grams, whether 16% your daily needs.
Fat : 33 grams, whether 49% your daily needs.
Flood : 2,4 grams, whether 48% your daily needs.
Allergens
It contains all the sandwiches as McDonald certain products can cause allergies in some people, so be careful. that in St Nectaire PDO dairy therefore contains in its recipe of sulfur dioxide, sulfites, cereals, sesame seeds, milk, eggs, soy.
For your health we remind you of course it is strongly advised to practice regular physical activity. McDonald's to eat with great moderation.
Recall : To enjoy the Saint Nectaire, Just a piece of bread !
The opinion of the taster
Exclusively for StNectaire.com an AOP regular and fast food we tested for this ephemeral burger. We thank him for sharing with us his taste sensations.
I was promised the authentic, Original, taste, character, it falls really well because this is what I like ! Unfortunately for me except soon turned to disappointment. My test papillary * is final, this sandwich is far from boasting flavors of the cheese usually more present in the mouth.

I'm not lovin' it
I do not know if I got the wrong order or if the recipe does not fit me but I have not been seduced… The next time it will be on the menu Burger AOP house on the plancha my friend, not that of Ronald…

*To each his buds…
And you what do you think ?